AGT (48-56HP) Alpine Tractors
Here your can click on the picture and view information now or add the product to an enquiry list and receive the information altogether to view at your leisure.
Prices exclude delivery and VAT. Please contact us for a quotation.
The 48hp AGT850 and 56hp AGT1060 Alpine tractors are two of the most versatile tractors on the market.

AGT 1060 56HP Alpine Tractor
Prices from: £24,000 + vat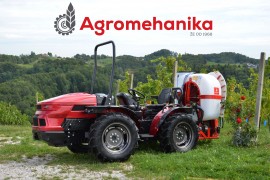 AGT 850TR 48HP Alpine Tractor
Prices from: £19,500 + vat.